Have you come across ads on Instagram with job opportunities for TikTok marketing? Have you always wondered how TikTok would help a brand to market their services? Well, that's what we are here to solve today!.
I'm sure you remember Musical.ly which was very popular among us. This App was discontinued and the company was taken over by a Chinese company in 2016 named 'ByteDance'. Initially launched as 'Douyin' in the Chinese market, it was rebranded as TikTok with the intention of serving the overseas market. TikTok became so popular that it was a trending free app that was always within the first three spots of download in the apple store.
Why TikTok is important for your business
In the present day, TikTok is one of the most profitable and downloaded apps in the world. TikTok currently has over800 million monthly active users as of 2021 with an average daily view time of 52 minutes.
So with these statistics, now you know why you should use TikTok to promote your brand. The most important factor here is the low business competition. This advantage presents a massive opportunity because you can reach many people at a relatively low cost. The huge audience that TikTok has right now can be your huge client base!
If you need proof of how much influence TikTok has right now, head over to our TikTok account. 3 days after starting our TikTok with only 4 videos we had,
18k views in total
100+ followers
600 likes
5 quality lead conversations
As you can see how much influence TikTok can have on your business, why don't you create an account right away! With a bit of creativity, any brand can use the power of organic reach on Tiktok to build a brand image and eventually convert quality leads just like we did.
How can your business get the best out of TikTok?
As we know how useful TikTok is to a business, let's talk about you can get the best out of it. First things first, you have to know how TikTok's algorithm works. We can use this algorithm to our business's advantage and get the most of TikTok.
The first fact you have to know about the algorithm is that the exposure of a video is based on the performance of each video. If your video performs well, then your video will be exposed to a larger audience. For a video to perform well, using trending hashtags and sounds helps a lot.
The next big thing you have to consider is hashtags. The hashtags are one of the important factors you have to use to use the algorithm to your advantage. These hashtags that you choose can have a big effect on your video's "discoverability." Therefore, choose hashtags that reflect the theme or core ideas of your video. This can show your video to the exact audience that you need and reach the market you require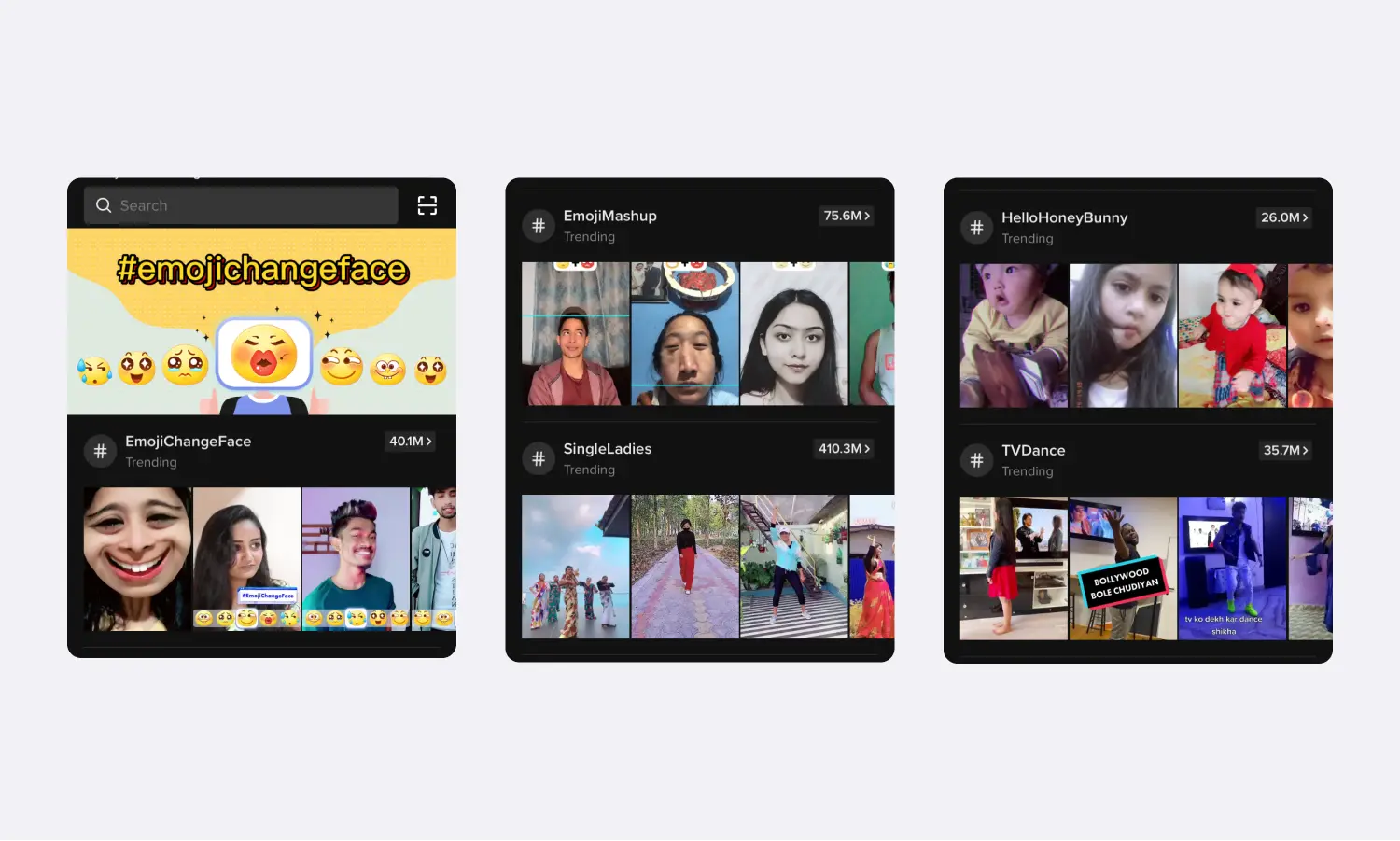 So now that you know how hashtags work, you have to think about the content of the video. As you know, TikToks can go 'viral'. Even old videos you post can go viral all of a sudden according to the algorithm because it tracks each and every video's performance. Since TikTok is primarily focused on viral material, yours should be as well. For your TikTok to go viral, the core concept must be unique and it should be shareable among TikTokers to be trending. Making your own content is the key to a viral TikTok
For the algorithm to measure each and every TikTok's performance, it takes in multiple indicators. Some of these indicators are shares, comments, likes, rewatches, and video completions and they are useful to promote your video among the audience. So, if your TikTok video is truly amusing or insightful, it will most definitely do well and be shared widely.
The last important factor about TikTok's algorithm is that initially, each TikTok is based on its geolocation. As a result, there's a lot of room for small businesses to profit from being on TikTok to increase local brand awareness. When your TikTok gets a great initial reaction on your geo-location, then it's most likely that the algorithm will push your video internationally.
Now that we know how we can use the algorithm to our advantage, there's one other thing you can do to reach your required audience. That is is 'TikTok Challenges'. As user participation has a big impact on TikTok, you can create challenges in TikTok and get your users to participate in them. Don't worry, businesses themselves create challenges to get more brand awareness too!. For example,Mcdonald's ran the #bigmactiktok challenge. These challenges bring huge exposure to your brand.
Tracking your TikTok Analytics
Like any other social media, even TikTok has analytics that can be useful to see which videos are doing better than the other and note down what you should change for future content.
TikTok Analytics is only available on Pro Accounts but don't worry this is all free! To set up a TikTok Pro Account you only have to do the following 4 steps,
Tap the 3 dots on your profile page to go to Settings and privacy.
Go to the Manage account section.
Tap on the option Switch to Pro account and chose your account type, Creator or Business.
Depending on your account type you can select the category which describes your account best.
To access your account analytics, go back to the Settings and privacy section and tap on Business or Creator tools. You will come across the Analytics option next, so click on it and go through everything!
Your business analytics will be divided into 3 separate sections as overview, content, and followers.
The overview section can be called as the Summary of your account's performance. In this section, you can check your video views, followers, and profile views over a specific period of time like the last 7 days, 28 days, 60 days or you can even add a custom time period.
You can monitor all your video performances and identify areas of growth or decline and use this information to plan your future content.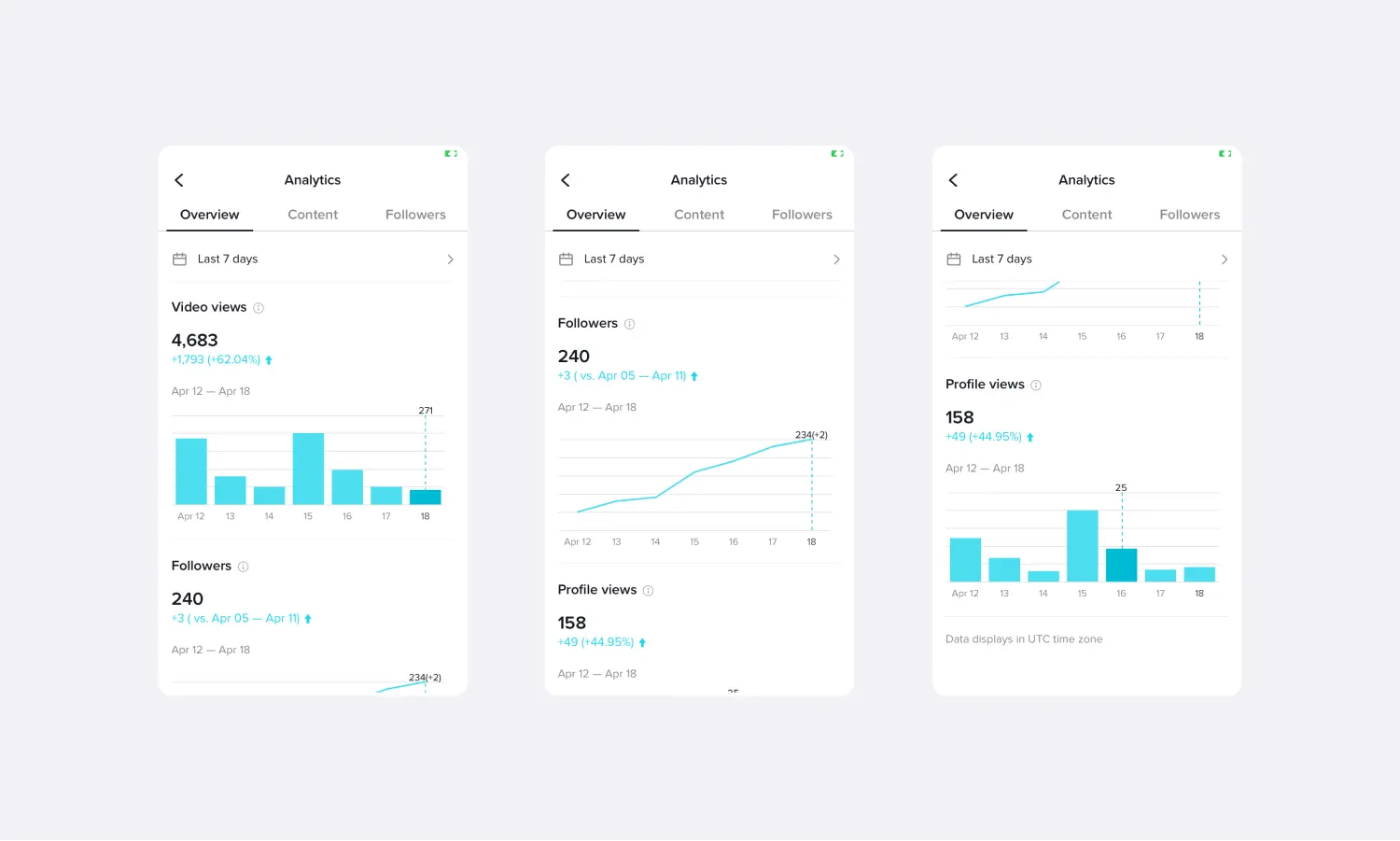 This section is useful to track how your videos are performing over time. You can see how many videos you have posted and currently trending videos within the last 7 days.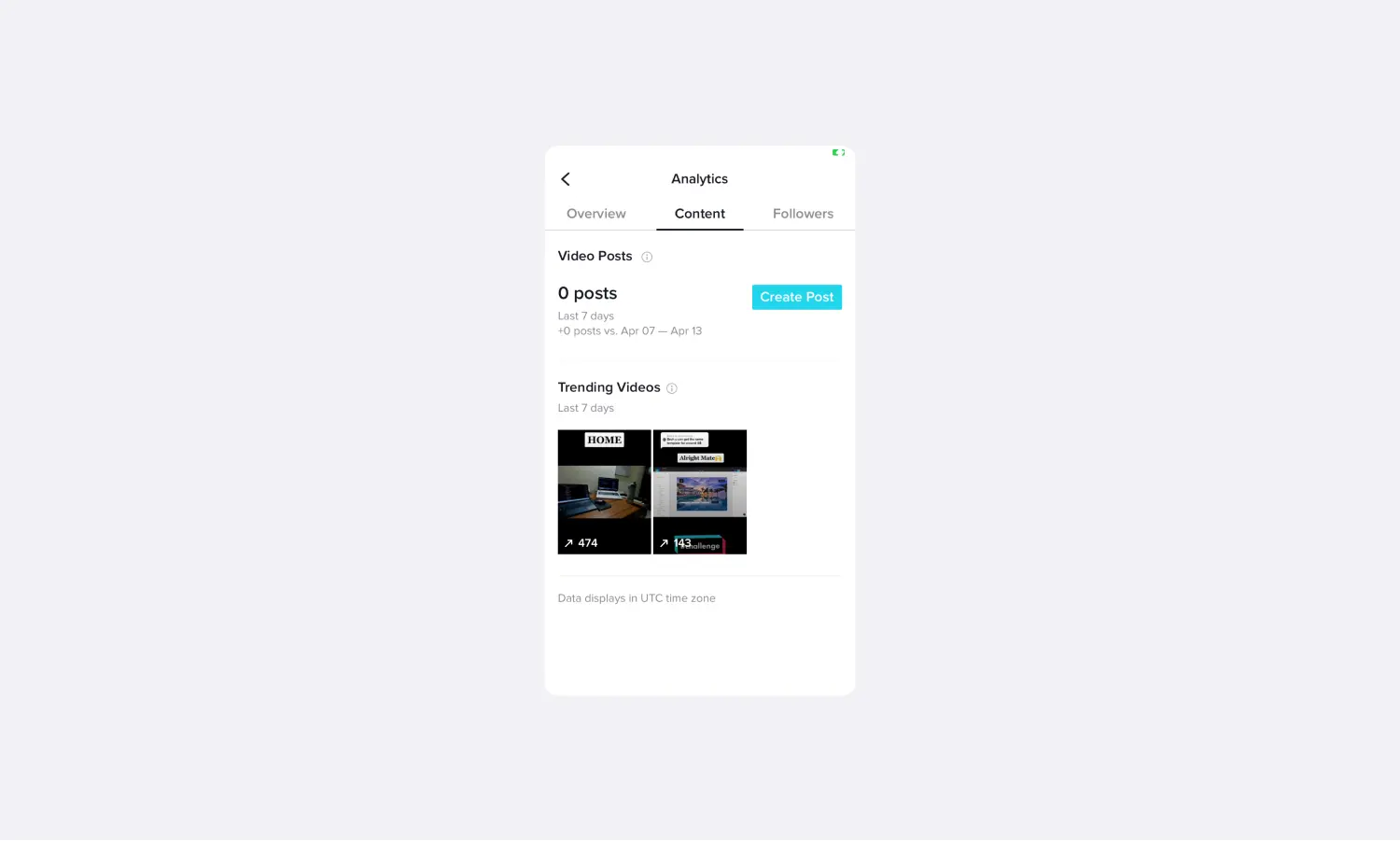 The followers section gives you a good understanding of your audience. This is the best place to start to check your growth on TikTok. You can check from which locations you have your followers from and the specific times your followers are most active.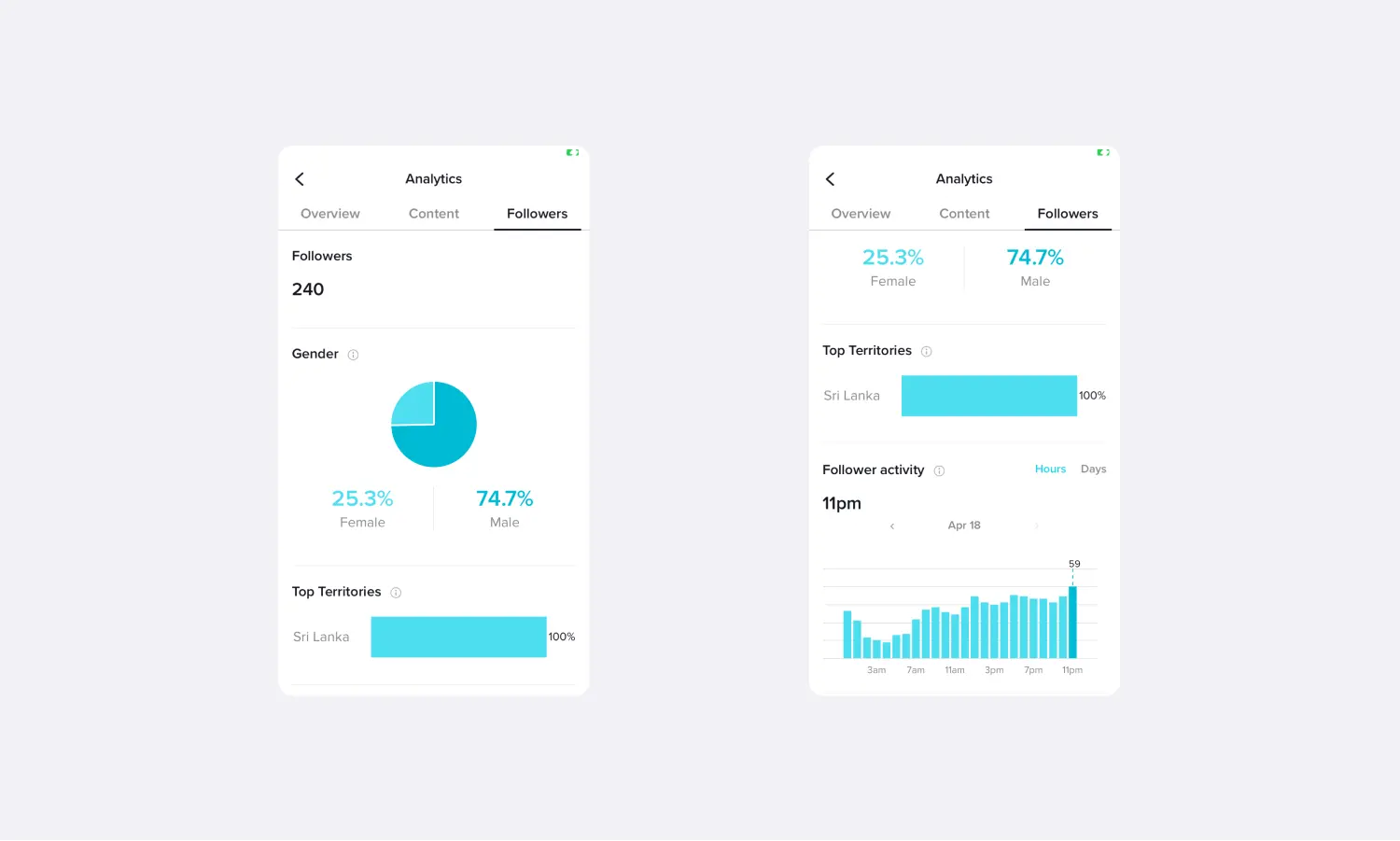 Now that you know how to use TikTok for your business, it's your time to put this newfound knowledge to great use. To make sure that your account is exposed well, it's important to always have a detailed bio showing your purpose on TikTok and adding all the relevant social media accounts or websites. The huge audience that TikTok has currently will only keep on increasing so get your brand out to TikTok right now!